i-D Magazine, London – April 30, 2000
i-D Magazine, London, 2000
REGENERATE ART
The current issue of Camera Austria consists entirely of blank, black pages, with "österreich 2000" written simply in the top right hand corner of each. Nothing demonstrates more effectively the shock of Austria's artistic community at the electoral success of Jörg Haider and his right wing Freedom Party, but this does not apply to Gottfried Helnwein.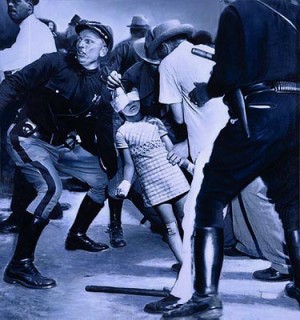 To the Austrian artist in self imposed exile, the recent events have come as no surprise at all. "I don't think the situation in Austria has really become any worse," states Helnwein matter of factly, "before the world just didn't want to look at it. I knew about the young Nazis infiltrating the Freedom Party in the mid '70s."
Helnwein, who grew up in Austria just after the Second World War had, like many others of his generation living in Germany or Austria, found it hard to come to terms with the Nazi past. As with fellow German and Austrian artists Anselm Kiefer, Gerhard Richter and Hermann Nitsch, there is a sense of being plagued by history in his work, even though he says that art should never be about ideology - "I don't want to teach and explain."
Using a startling photoreal painting technique and focusing predominantly on the image of the child, Helnwein's work could be seen at times to be both seductive and horrific. In the Epiphany series, Nazi propaganda photography is commented on and undercut with the Madonna and Child replacing the figure of Hitler. Epiphany I presents "a strange Magi of SS officers", as Helnwein puts it, paying their respects to the mother and infant, who could also be a baby Führer. When asked whether some works have been misconstrued as positive, pro-Nazi images (they are after all the figurative, realist style so beloved of the Nazis), Helnwein tells of one show in Vienna where pictures of mutilated children were placed alongside a painting of Hitler - the meaning seemingly obvious.
But as the artist points out, "evilness and stupidity go hand in hand, and at the base of evil is usually stupidity." The images of the children were defaced by stickers which read "Entartete Kunst" -the Nazi term for degenerate art - while the picture of Hitler, Helnwein says, "could have sold many times over." Although he stresses that this was the only time such a thing has happened and "usually people know that something is just not right in the work," the picture that Helnwein paints of Austria is a none too pleasant one.
30.Apr.2000 i-D Magazine, London Jo-ann Furniss